Teenage is the age of schooling, Playing, the body, and new hormone production that can cause skin breakouts, acne, and other skin issue, and choosing Teens Skincare Products is very difficult.
Starting skin care at a young age can help you prevent acne and blackheads and make your skin glowing and beautiful. The earlier you start, the better.
To help you choose the right Skincare product for tweens and teens, we are going to review Gryt skincare products, which are EWG-verified and specially made for tweens and teens.
1. GRYT BALANCING* ACT DAILY FACE MOISTURIZER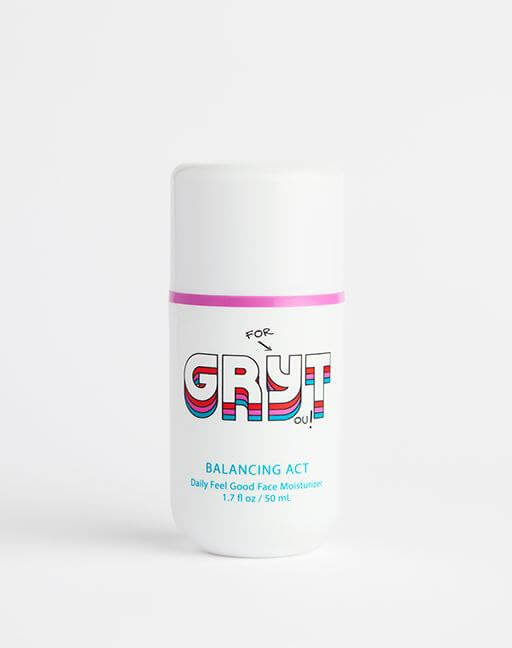 Moisturizer is necessary after face wash, as face wash opens the pores, which leads to Clog by dust and pollution, and finally, it leads to acne and makes the skin dry.
Gryt introduces a new Moisturizing skincare product called Gryt Balance Act Daily Face Moisturizer only for tweens and teens that keeps acne away and moisturizes teens' skin in a natural way.
Gryt skincare products aim to educate teenagers about their skincare and make products specifically for teens and tweens.
Gryt balance act daily face moisturizer ingredients
Algin:
It is safe in terms of allergy, carcinogenicity, and other issues, and it keeps the skin hydrated and absorbs moisture, but it is not a good choice for oily skin.
Hydrolyzed Jojoba Esters
Jojoba ester locks moisturizer in the skin and improves skin barrier function. Beads present in esters act as gentle scrubbers. Other benefits of jojoba ester include its antioxidant properties.
Coconut Alkanes, Coco-Caprylate/Caprate: 
Good Moisturizing properties and keep skin soft and fresh.
Diheptyl Succinate Capryloyl Glycerin/Sebacic Acid Copolymer:
It is extracted from castor oil as a potential emollient; these two are called LexFeel N and feel super light on the skin and keep it moist and hydrated.
Niacinamide
Niacinamide Also known as Vitamin B3 is suitable for all skin types and all age groups.
It reduces inflammation, redness, dark spots, signs of aging, and acne.
Squalane:
 It mimics the body's natural oil and keeps skin moisturized and hydrated. It also has antioxidant properties.
Lactobacillus Ferment:
 A probiotic ingredient to keep the skin's good and bad bacteria balanced and keep the skin healthy.
Bisabolol
Is the best choice for irritating and sensitive skin to keep it smooth and calm.
Certified Organic Glycyrrhiza Glabra (Licorice) Root
It brightens skin, reduces scars, reduces dark spots, protects from sun rays, and softens skin.
Certified Organic Silybum Marianum Extract:  
It has great sun protection abilities, skin hydration, and anti-information properties.
Certified Organic Curcuma Longa (Turmeric) Root Extract: 
It has potent antioxidant and anti-inflammatory properties, reduces acne, regulates sebum production, and brightens skin. Also, it has antimicrobial properties that prevent skin infections.
Pros:-
All natural ingredients
Keep skin moist 
designed for tweens and teens.
Keep skin hydrated
There are no long-term side effects
Sun protection
Regulate sebum production
Reduce acne 
Reduce scar
Prevent skin damage 
Anti-information properties
Reduced effect of hormonal stress on skin
Prevent skin breakouts
EWG verified
Dermatologically tested
Pediatrician Approved. 
Parabens, sulfates, and chemicals are free
Cons:-
Coconut alkanes may clog pores 
Available only at its official website
How to use:
Wash your face with Gryt face courage daily cleanser
Leave your face dry 
Now squeeze out the required amount of Gryt Balance Daily Act Moisturizer.
Gently apply over the face and make sure to cover every nook and cranny.
You're ready to shine now 
Price:  
$18.00
2. Gryt Face Courage Daily Cleanser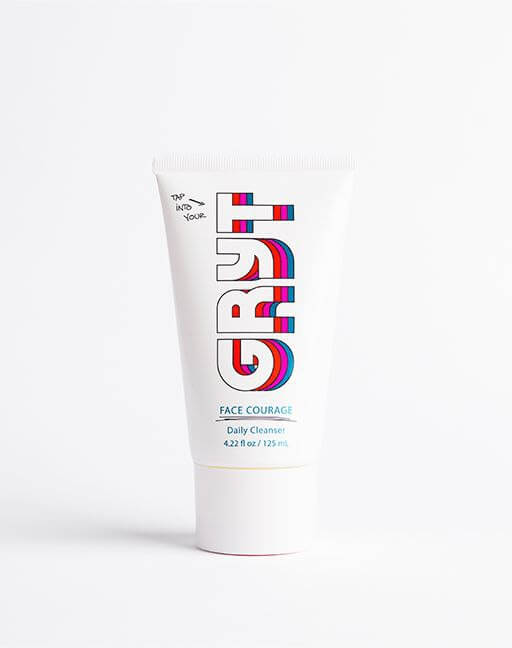 Gryt is a daily face cleanser for teens and tweens that makes your skin refresh by removing extra oil and dirt and gives a soothing effect.
Ingredients:-
Certified Organic Aloe Barbadensis Leaf Juice: 
Aloe Vera is the king of Skincare products due to its multiple benefits like acne treatment, sunburn protection, non-irritating, anti-inflammatory, and Moisturizing properties.
Salix Alba (Willow) Bark Extract
It exfoliates your skin, clears pores, and moisturizes it.
Allantoin
It feels very gentle on the skin, removes dead skin cells, keeps the skin hydrated, and heals skin irritation and inflammation.
Niacinamide
Also known as vitamin B3, it reduces redness and inflammation in the skin, regulates resorption, reduces premature aging, and keeps skin fresh and bright.
Certified Organic Camellia Sinensis (Green Tea) Leaf Extract:
It protects the skin from harmful UV radiation and also prevents inflammation and microbes from causing skin infections.
Certified Organic Cocos Nucifera (Coconut) Oil
It is a good moisturizer for teens with sensitive skin, but it also clogs pores that cause acne, so it is not good for excessively oily skin.
Certified Organic Butyrospermum Parkii (Shea) Butter: 
Shea butter has anti-aging and anti-inflammatory properties.
It seals the moisture inside your skin and makes it smoother.
Panthenol
It is Vitamin B5 that protects the skin, improves hydration and elasticity, and smooths its appearance.
Pros:
Natural ingredients
Dermatologically tested,
pediatrician-approved
Design for tweens and teens 
Clear access oil
doesn't clog pores 
Smoothen skin
Increase skin elasticity
Protect from sunburn
UV-ray protection
Anti-inflammatory 
Anti-aging properties
Regulated hormonal stress on skin
Reduce scar
EWG verified, 
Hypoallergenic, cruelty-free, Vegan, fragrance-free, paraben-free, and PEG-free
Regulate sebum production
Cons:-
Coconut oil in it can clog pores
Not available in other stores.
How to use:
Splash some water on your face and let the pet dry with a clean towel 
Squeeze a small amount of Gryt Face Courage daily cleanser.
Gently massage your face for a while
Wash your face with water, and it's all set.
Pat dry your face and apply Gryt Balance Act Daily Face Moisturizer.
 Price:-
$ 16.00
3. GRYT SO CHILL STRESS LESS SUPER-SERUM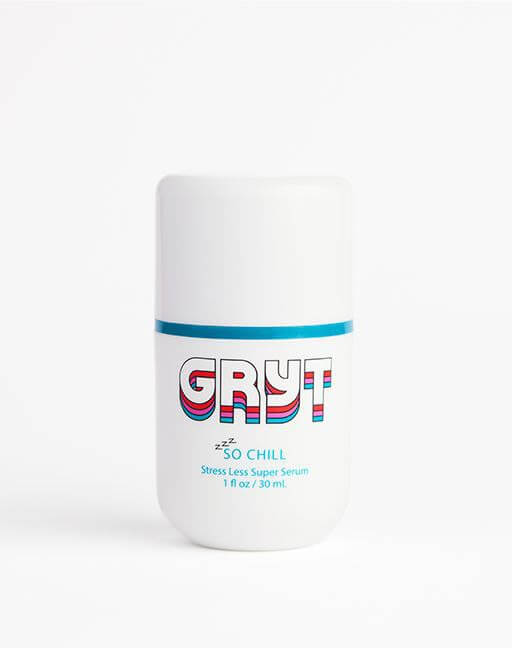 Gryt so chills less stress super serum is an Amazing night serum for teens and tweens that calms skin overnight and gives a soothing effect.
It prevents pimples, redness, and skin inflammation.
Ingredients:-
Salicylic Acid:
Salicylic acid is used to treat acne and other skin issues because it penetrates the skin. And unclog pores and remove dead skin cells.
Salix Alba (Willow) Bark Extract:
Salix alba bark extract contains salicylic acid, so it has the same effects as salicylic acid. You can say it is a natural alternative to salicylic acid.
Niacinamide:
Niacinamide is also called Vitamin B3, and it has many benefits, including preventing acne, being anti-inflammatory, strengthening the skin barrier, locking moisture in the skin, reducing hyperpigmentation and age spots, and brightening up the skin.
Saccharomyces/Xylinum/Black Tea Ferment:
Extracted from black tea, it has tremendous skincare benefits like Moisturizing skin, improving texture, antioxidant properties that prevent aging, and giving soft and even-toned skin.
Lactobacillus Ferment:
It has potential antimicrobial properties that prevent harmful microbial growth on the skin, and it also has good Moisturizing properties.
Certified Organic Glycyrrhiza Glabra (Licorice) Root Extract and Organic Silybum Marianum Extract
Licorice reduces hyperpigmentation and dark spots, brightens up your skin, and calms and soothes it.
Organic Silybum Marianum Extract has anti-aging and Moisturizing properties.
Organic Curcuma Longa (Turmeric) Root Extract:
It is beneficial for teenagers who experience acne breakouts or skin irritation; it has great antioxidant capabilities and also brightens skin.
Withania Somnifera Extract:
Withania somnifera extract, also known as Ashwagandha, has been used since ancient times due to its natural collagen synthesis action, skin rejuvenating properties, antioxidant properties, and anti-inflammatory properties.
Sarcothalia Circumcincta, Cyathea Medullaris Leaf Extract, Macropiper Excelsum Leaf Powder:
These are rich in minerals and vitamins that have hydrating, soothing, and nourishing properties for the skin. 
Honey:
Honey contains enzymes that can provide gentle exfoliation, helping to remove dead skin cells and reveal a brighter complexion.
Also, it has healing, Moisturizing, antibacterial, antimicrobial, and antioxidant properties.
Gluconolactone: 
It is a mild chemical Exfoliant that removes dead skin cells and gives the skin a brighter look.
It is suitable for sensitive and irritating skin types.
Hydrolyzed Adansonia Digitata Seed Extract:
It contains minerals, vitamins, and antioxidants that provide nourishment to the skin.
Sodium Hyaluronate: 
It is a form of hyaluronic acid that bonds to skin connective tissue and maintains skin hydration and moisture.
Tremella Fuciformis Polysaccharide:
It has Humectant properties, a skin barrier, Moisturizing properties, soothing and calming properties, and antioxidant properties.
Pros:-
Moisturizer skin
Prevent moisture loss.
Good for sensitive and irritating skin
Brighten skin
Prevent acne, hyperpigmentation, and dark spots 
Reduce wrinkles by increasing collagen synthesis.
The soothing and calming effect
Design for teen's and tween's skin.
Hypoallergenic.
Improve skin texture and brightness
Remove dead skin
Cons:
Salicylic acid may increase skin sensitivity to the sun.
If you have an allergy to salicylic acid, then this product is not for you.
Not available on offline and other online stores.
How to use:
Wash your face before going to bed 
Take a small amount of Gryt So Chill Stress-less Serum and gently massage it over the face.
Leave it for some time to absorb
The Price 
$24.00
Frequently asked questions
What is a Teen skincare routine?
Starting in the morning, teenagers should wash their face with a good cleanser that suits their skin type; after that, they should Apply Moisturizer to prevent dryness and keep skin hydrated; wear sunscreen 10 to 15 minutes before going outside; reapply if they are directly exposed to the sun; wash their face again in the afternoon to remove pollution and dust; apply moisturizer; wash their face again before going to bed; and apply night cream for beautiful skin.
Gryt skincare product for teens and tweens is safe?
Gryt skincare products are specially made for teenagers to solve their skincare problems due to hormonal stress and they are absolutely safe to use as they are well-tested by dermatologists and pediatricians EWG verified but some ingredients may cause allergy to you if your skin is sensitive to them so done patch test before use.