Iyarkai is known for its natural herbal, cosmetics, and ancient medicinal products to serve humanity.
Iyarkai is founded by Mr..A.S.Thamodharan and Mrs.Yashoda Thamodharan and they do research and study to make natural herbal products for humanity.
Some of the best top 5 useful iyarkai wellness products that blow your mind we discussed here.
1. iyarkai ashwagandha powder.
iyarkai ashwagandha powder is naturally made from ashwagandha shrub extract which is 100% chemical free and made with organic raw material.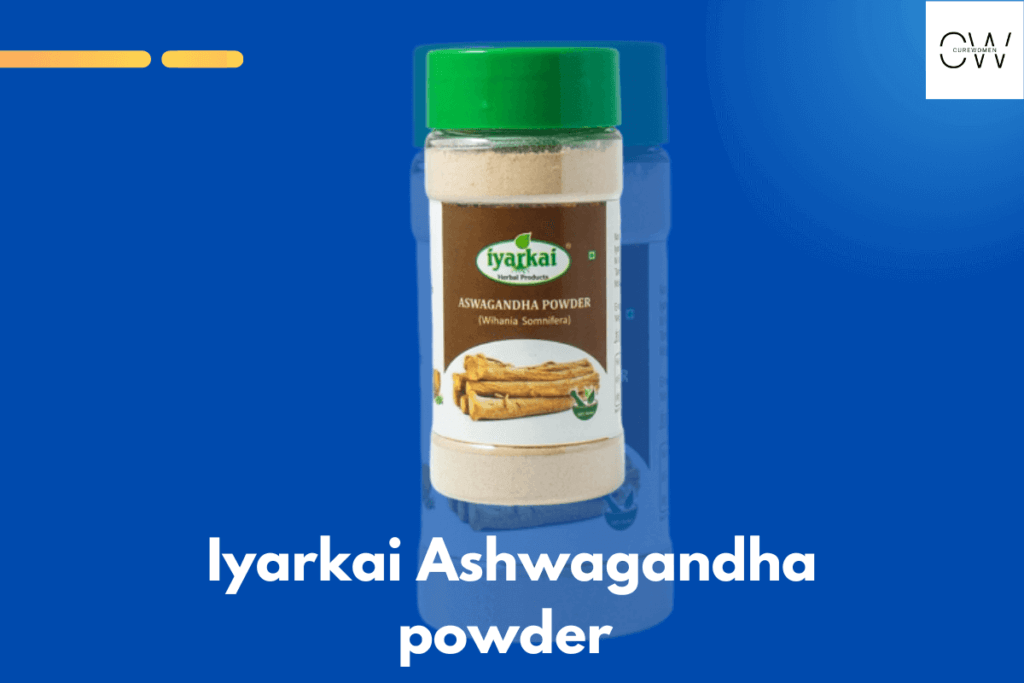 Ashwagandha has been used since ancient times in Indian homeopathy medicine and now it's an extract used to treat many problems of humans and for making drugs.
Benefits of iyarkai ashwagandha powder
Boost immunity
Reduces anxiety and depression
Boost sperms count and quality
Boost both male and female Fertility
Reduces risk of heart disease.
Controlling blood sugar levels thus helps in diabetes management.
Regulate blood pressure.
Sharpening the memory.
Increase muscle mass and strength.
Side effects of iyarkai ashwagandha powder
Ashwagandha is safe and does not cause any side effects but overdose can lead to symptoms like vomiting, nausea, and diarrhea.
If you have an allergy to grasses you may not tolerate iyarkai ashwagandha powder so must consult your doctor before using it.
How to use:-
You take iyarkai ashwagandha powder with water or with food.
Initially take small doses only once a day after your body gets tolerated Ashwagandha you can go twice a day.
2. Iyarkai Solanum Trilobatum (Thoothuvalai) soup
Iyarkai Solanum trilobatum (Thoothuvalai) soup is an expectorant wielded in coughs and colds and other respiratory diseases like bronchial Asthma.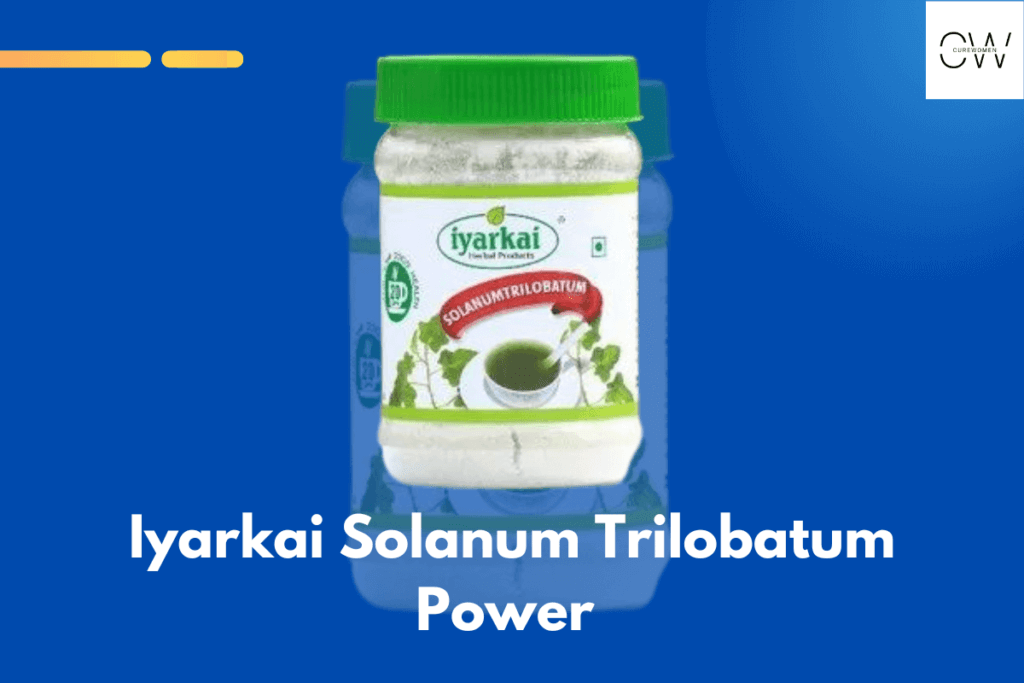 A recent study shows that Solanum trilobatum is useful in stabilizing mast cells, therefore, reducing the chances of allergy and hypersensitivity reactions. 
Benefits of iyarkai solanum trilobatum (Thoothuvalai) soup:-
Treat cough and cold.
Effective in bronchial Asthma and respiratory problems.
Reduces fatigue & boosts energy.
Excellent body pain reliever.
Protective effects against lead and other metal toxicity and neurotoxicity.
A natural mosquito repellent
Control blood sugars level therefore helpful in managing diabetes mellitus.
Improve heart health by reducing cholesterol levels.
Solanum trilobatum is hepatoprotective.
s.trilobatum saponin can be used as an anticancer drug.
Good for curing whooping cough and leprosy.
Improve digestion and appetite health.
Control sore throat and pot belly. 
Side effects of iyarkai solanum trilobatum (Thoothuvalai) soup:-
Nausea
Vomiting
Headache.
Overdoses:-
Solanum trilobatum poisoning
Irregular heartbeat i.e.Arrhythmia
Respiratory problems like difficulty in breathing
Drowsiness
Cramps and diarrhea 
Paralysis.
These are the side effects of this solanum trilobatum. There is no evidence of side effects of iyarkai solanum trilobatum powder but it may cause the same side effects on overdose.
How to use Solanum trilobatum powder:-
Use 3 to 5gm once a day or as directed by your physician.
Do not overdose and take the consultant of your doctor before using.
3. IYARKAI HERBAL SHAMPOO
Iyarkai herbal shampoo is made from high-quality herbal, seed, and leaf extract.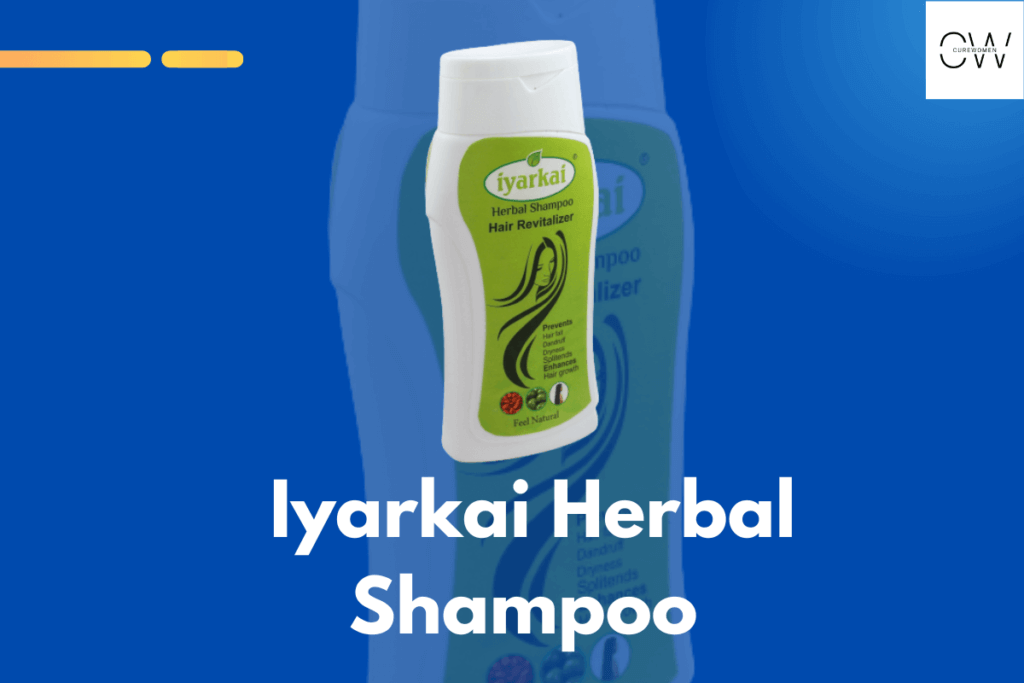 Iyarkai herbal shampoo is 100% natural without any chemical ingredients so it is more beneficial for your hair health.
Benefits of iyarkai herbal shampoo
Reduces hair fall 
Prevent premature greying of hair 
Prevent dandruff .
Boost new hair growth.
Prevent breakage and dryness of hair.
Prevent thinning of hair.
Side effects of iyarkai herbal shampoo:-
No such side effects were seen.
How to use:-
Wet your hair and apply iyarkai herbal shampoo and massage gently and rinse through the water.
4.Iyarkai herbal hair oil mix 50gm
Iyarkai herbal hair oil are the natural ingredients based oil for the healthy hair and scalp.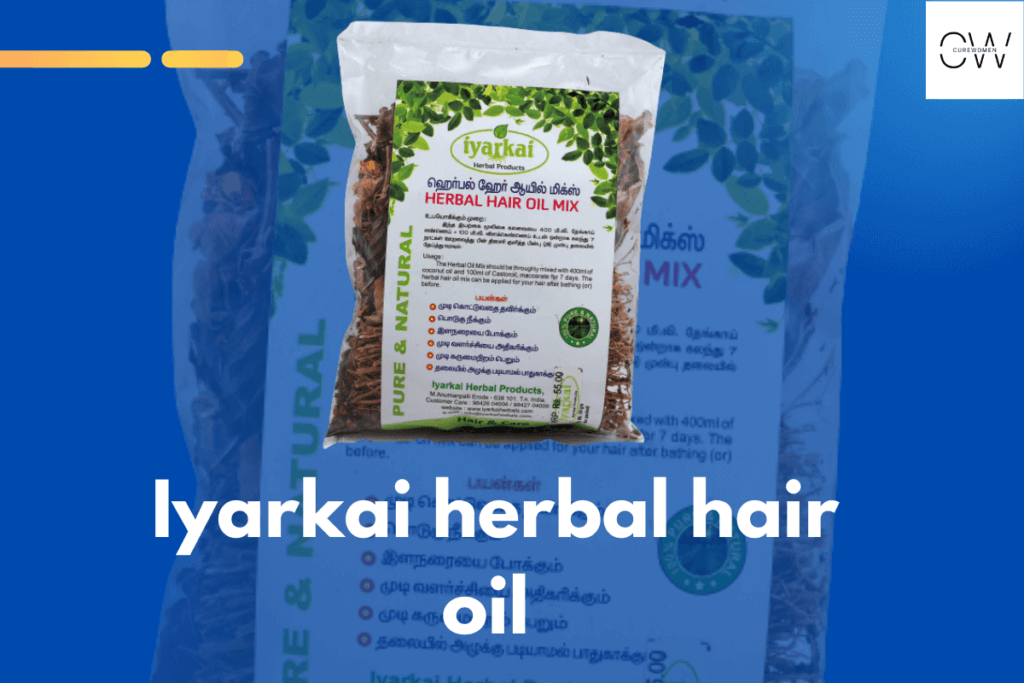 Ingredients:-
Aavaram Poo,
Hibiscus, 
Henna, 
Vettiver, 
Karisaalai,
Athimathuram, 
Nutmeg, 
Karboga Rice and other natural herbs.
Benefits of herbal hair oil :-
Aavaram Poo in iyarkai herbal hair oil is an excellent antioxidant that prevents free radicals hair damage.
All the ingredients are beneficial In improving hair growth.
Reduce dandruff
Prevent scalp health and inflammation.
Prevent scalp itching.
Prevent premature greying of hair.
Increase hair thickness.
Side effects of iyarkai herbal hair oil
This is natural hair oil and it doesn't cause any side effects.
5.Iyarkai herbal Nannari Squash 700ml
If you feel so warm even in winter and profuse sweating during summer you need a body coolant and Iyarkai herbal Nannari also known as sarsaparilla Squash do this very best, as it is Naturally managing excessive body heat.
Benefits of Iyarkai herbal Nannari Squash
Nannari is a potent body coolant.
Manage extra body heat during summer .
Prevent dehydration.
Boost energy level.
Improve digestion .
Increase appetite.
Purify blood 
Prevent urinary tract infection.
Reduces inflammation and body pain.
Useful in arthritis.
Protect liver 
Has anticancer properties.
Side effects of iyarkai herbal Nannari Squash
Have no side effects but overdose can cause the following side effects.
Stomach irritation and burning sensation.
How to use:-
Boil the water and put iyarkai herbal Nannari Squash you can leave it overnight or consume it after some time.
Where to buy iyarkai wellness products:-
You can buy iyarkai wellness products from iyarkai official website Check here 
Caution:- We do not claim any medical or treatment on our website please consult your doctor before using any health products and do not use any health products if you were pregnant or lactating.
Also see Mamaearth Onion shampoo vs Good vibes onion shampoo
Frequently asked questions:-
Q.1 Does iyarkai wellness products are safe?.
Ans:- Yes iyarkai wellness products are purely natural and herbal based they do not produce any side effects so they are much safer than other chemical-based products.
Q.2 Can we use iyarkai wellness products during pregnancy?
Ans:- No you should not use any other products of any brand during pregnancy you should take consultant from your gynaecologist or doctor before taking any supplement during pregnancy.
Q.3 Do iyarkai wellness products safe for children?
Ans:- iyarkai herbal made different ingredients based herbal products, especially